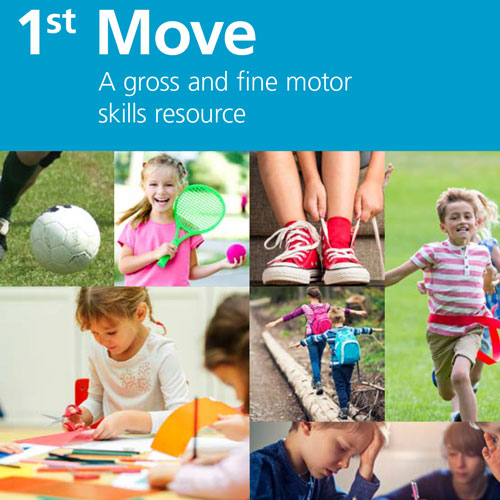 FIRST MOVE
Introduction
By looking at this resource, it is likely that you have a child who you think may have a movement and/or skill development need.
Remember that factors influencing a child's movement skills may include:
The child's general development
The child's level of experience and practice
The child's vision and hearing
The child's understanding, attention and listening skills
Any genetic or medical issues or conditions
To use 1st Move, look at the units of motor skills and follow the key principles of the resource.
The Motor (movement) skills supported by 1st Move are divided into eight units, as shown in the contents. Each unit is in its own section for ease of use.
Where a skill area outlines a range of 'Component Skills', these can be found in the 'Core Skills' and 'Fine Motor Skills' units.
Key principles of 1st Move
Some children may require specific support to develop their motor skills at some point of their development (by motor skill, we mean movement, fine hand skills and self-help skills). Children may need support due to lack of early experience, opportunity to develop motor skills, delayed development or motor difficulties.
1st Move is a resource intended for use both by parents/carers and in nursery/schools by teachers and support staff. It is written to be a 'child friendly' approach focussing on skill development. 1st Move emphasises functional skill development. The emphasis is on quality movements and it is important that time is invested early on to promote these good quality movement patterns.

1st Move document
Back to Children's Therapy Services
Date last modified 04/04/2018