Trust Board Members
Elaine Baylis QPM - trust board chair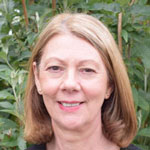 Elaine Baylis has over 30 years' experience working in the public sector in Lincolnshire. Her career in policing culminated in the role of assistant chief constable with accountability for service delivery She worked extensively with communities, enabling active influence of local policing, reducing crime and disorder and ensuring services considered safeguarding vulnerable members of the community. Elaine is an experienced strategic commander with particular interest in responding to emergencies. In 2005 Elaine was awarded the Queens Police Medal for distinguished service.
Elaine is a performance development coach and consultant holding a Certificate and Diploma.
Other board positions include:
Since 2005 - a director and trustee of Lincolnshire Action Trust, an organisation that aims to improve the skills and employability of offenders and prisoners.
2009 - 2012 - director and trustee of Urban Challenge, Lincoln, an organisation that delivers a range of services to the community and voluntary sector.
2012 - 2016 - independent chair, Lincolnshire Adults Safeguarding Board.
Maz Fosh - chief executive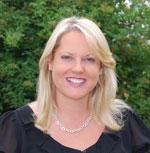 Maz has over 20 years' experience in workforce and human resource management both in the public and private sectors. Prior to joining LCHS in February 2013 she spent 3½ years in the acute sector, where she worked at both deputy director of HR and assistant director of HR level at United Lincolnshire Hospitals NHS Trust.
She joined the NHS in 2009 after completing 14 years in the police service, where she held a number of senior human resource positions, including setting up and leading a HR service centre, diversity manager, senior business partner and recruitment manager. Prior to this she was a personnel and training manager in the retail sector.
Maz is a fellow of the Chartered Institute of Personnel and development (FCIPD) and her professional interests are in performance development coaching, talent management and recruitment. She is married and lives in Lincolnshire.
Tracy Pilcher - deputy chief executive/director of nursing, AHPs and operations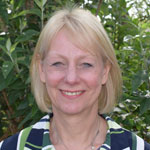 ---
Ceri Lennon - director of people and innovation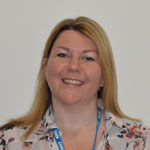 ---
Sam Wilde - director of finance and business intelligence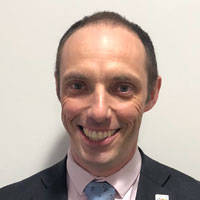 Sam joined LCHS as interim director of finance and strategy on June 1, 2018, having worked as associate director of finance for Norfolk Community Health and Care NHS Trust.
Sam graduated in 1996 having studied finance and accountancy before going on to complete an MBA at Durham University. He has worked in the NHS for six years interspersed with experience of working in the private sector for Rolls Royce PLC and Astra Zeneca.
---
Dr Yvonne Owen - medical director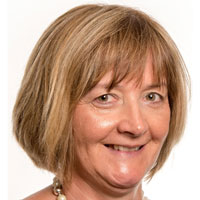 Dr Yvonne Owen studied medicine at Nottingham University Medical School, qualifying in 1985.
She completed the Lincoln vocational training scheme in 1989 and joined the GP Practice at Tetford where she has worked since, gaining insight into health care needs across generations of patients.
Yvonne's passion for urgent and emergency medicine resulted in her becoming a volunteer LIVES doctor and ultimately clinical director for LIVES. She was awarded the MBE in the Queen's birthday honours list in 2015 for Services to Public Health.
Since 2006, Yvonne has been actively involved in clinical leadership and health service management, both as a commissioning and provider clinical lead. She has worked within LCHS for over 10 years, as lead GP for the Out of Hours Service and, since 2016 as medical lead for Urgent Care.
Alan Kent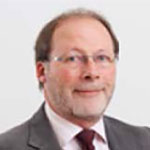 Alan brings more than 30 years' financial expertise to the role, having worked both within the NHS and the private sector.
As a qualified accountant and management consultant, he has worked with most types of NHS trusts, including provider and commissioning organisations, and is also currently a lay member with South Norfolk Clinical Commissioning Group.
---
Liz Libiszewski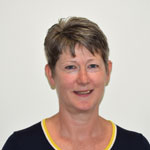 Liz brings a wealth of clinical experience to LCHS's Board, having worked as a nurse in the NHS for 36 years. She completed her training in Nottingham and spent most of her career working in intensive care. Liz worked has worked in Lincolnshire from 1995 to 2008.
Liz has held a variety of senior leadership roles, including as a director responsible for nursing, quality and performance in a number of NHS trusts. Before her retirement in May 2016, she was director of nursing and quality and deputy chief executive at James Paget University Hospitals NHS Foundation Trust in Norfolk.
She held an honorary professorship at the University of East Anglia for her contributions in supporting leadership and workforce development.
---
Kevin Lockyer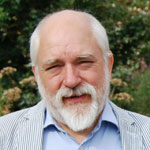 Kevin has worked in prison and probation, management, central government and the voluntary sector for 30 years. He is a former prison governor whose experience ranges from large, high security prisons, to the development and implementation of specialist regimes for young prisoners aged 15-21 years.
Kevin has also held roles as a regional commissioner of prison and probation services and as a senior civil servant in the Ministry of Justice. His responsibilities have included the tactical and strategic management of the prison population, including advising government ministers, and for the commissioning and performance management of large scale operational contracts, including prisoner transport and escorting services.
In the voluntary sector, Kevin was the services director for the crime reduction charity, Nacro where he also held the post of chief executive of Nacro Housing, a housing association specialising in providing high-intensity, supported housing for offenders and those at high risk of offending.
He now works as an independent consultant, providing expert support to organisations in the public, private and voluntary sectors.
Kevin is married with a young son and lives a few miles outside of Boston.
---
Murray Macdonald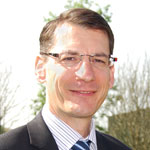 Murray Macdonald has had a varied career across a number of sectors.
He started in the commercial leisure sector managing a number of venues, before moving into regeneration and project management with local authorities.
Currently, Murray is chief executive of Boston Mayflower Housing Association, where he is responsible for all operational aspects of the company including housing management, asset management, regeneration, older peoples' services and development.
Murray is an experienced non-executive director, with posts currently also held with Lincolnshire Community Voluntary Service and Speedwell Homes.
---
Gail Shadlock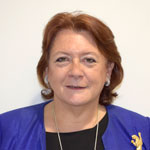 Back to Our Trust Board
Date Last Modified 28/06/2019