Compliments and Complaints
Let us know your compliments, comments, concerns and complaints - we want to know what you think about our services.
Lincolnshire Community Health Services NHS Trust sets out to deliver high quality care. Your experiences, opinions and views count. We want to hear from you if we get the service right or wrong and we always use your feedback to design service improvements. We welcome your compliments, comments, concerns and complaints.
We have a friendly dedicated team to listen to you and help you provide your feedback. Our aim is to provide an accessible, professional service for you to have the confidence that your feedback will be managed efficiently and confidentially.
If you have a concern
We will aim to do all we can to resolve your concern as quickly as possible. There are a number of ways you can help us to do this. You may find it helpful, in the first instance, to contact our Patient Advice and Liaison Service.
If you would like to make a complaint
The quickest and easiest way for you to let us know you would like to make a complaint is by calling us directly on 01522 309752 or by providing a name and contact number using the form below and we will call you back within one working day and discuss this with you. If we are able to, we will aim to resolve all concerns lodged in this way within a few days.
Write to us:
Complaints Team
Lincolnshire Community Health Services NHS Trust
Beech House
Witham Park
Waterside South
Lincoln
LN5 7JH
For satnav use LN5 7JN
Phone: 01522 309752
If you would prefer to write us you can do so using the details below. Please note that we are required to follow specific, statutory procedures for all written complaints, which may mean that it can take longer to provide a response than if you call us or request a call-back using the form above. However, you will always receive a final response to a written complaint within 35 working days.
Submissions to this form are only monitored Monday to Friday 9am to 5pm (excluding bank holidays)
Compliments and Complaints
---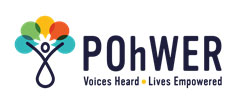 POhWER provide a free, independent and confidential advocacy service to support people with their NHS complaint.
Your local POhWER advocate can help you navigate the complaints process, help with letter writing and attend a meeting about your complaint if required. The service is free to use and we are independent of the NHS.
Back to Contact Us
Date last modified 10/09/2021