Working for the trust
Lincolnshire Community Health Services NHS Trust (LCHS) provides community health services for one of the largest healthcare communities in the country, covering an area of 2,350 square miles and a population of 714,000.
LCHS is a fast moving and innovative organisation characterised by passion and enthusiasm, delivering great care, close to home.
We work in partnership with other providers within both health and social care helping people to maintain independent lifestyles for as long as they can. Our community healthcare services include:
general and specialist integrated community nursing and therapy healthcare services
inpatient beds in four community hospitals, including urgent care services; Peterborough Minor Illness and Injury Unit, and GP out of hours services throughout the county
healthy lifestyle services, including sexual health
children's and young people's services, including; protecting vulnerable children and young people, health visiting, school nursing, children's therapy services and safeguarding services for both children and adults.
We are looking for outstanding, passionate individuals who can help drive our vision to be the first choice for healthcare closer to home. If you would like to be a part of making a difference to our community then we look forward to hearing from you.

Our dedicated teams supported us to achieve an overall 'Outstanding' rating in our most recent Care Quality Commission (CQC) inspection in September 2018.
LCHS is a Quality and Inclusion Partner with NHS Employers.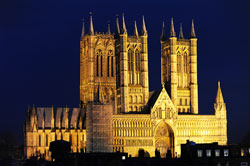 Think of Lincolnshire and our succulent sausages, iconic Jolly Fisherman, and legendary Red Arrows may immediately spring to mind.

But spare a second to consider our booming businesses, selection of great schools and two universities, and low cost of living, and you'll soon realise there is so much more to living in Lincolnshire than brilliant bangers.
If you're looking for a vibrant, thriving place to make your home, look no further than Lincoln. The grand outline of Lincoln Cathedral can be seen for miles looming over the city, which in recent years has undergone significant development.
Choose from modern city apartments or one of Lincoln's many character stone cottages, ome date back to the twelfth century.
Take a stroll up the cobbled Steep Hill, which was named 'Britain's Best Place' in 2011, and sample its selection of bars, restaurants and boutique shops or relax on the cosmopolitan waterfront of the Brayford.
Moving away from the hustle and bustle of the city, you will find a mix of busy market towns and quaint villages.
Whether you are seeking a cottage overlooking quiet countryside, interesting and unusual conversions, including barns, churches and village schools, or somewhere in the heart of a traditional market town, property is often on the market at a fraction of the price you might pay elsewhere.
The county boasts lower than average crime rates and its above average performing primary and secondary schools make it attractive for growing families.
For visitors, there are a host of attractions within a short drive. Learn about Lincolnshire's proud aviation history at the Lincolnshire Aviation Heritage Centre in East Kirkby, enjoy a traditional British seaside resort along our coastline or explore our rich heritage through historic settings such as Belton House, near Grantham, or Tattershall Castle.
Disability Confident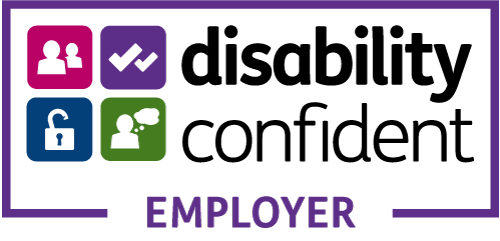 The Disability Confident scheme supports employers to make the most of the talents disabled people can bring to your workplace.
Through Disability Confident, thousands of employers are:
challenging attitudes towards disability
increasing understanding of disability
removing barriers to disabled people and those with long-term health conditions
ensuring that disabled people have the opportunities to fulfil their potential and realise their aspirations
For further information regarding the disability confident scheme click here.

---
Working for the trust page list
Back to Join Us
Date last modified 28/07/2021