Working for the trust
Lincolnshire Community Health Services NHS Trust (LCHS) provides community health services for one of the largest healthcare communities in the country, covering an area of 2,350 square miles and a population of 714,000.
LCHS is a fast moving and innovative organisation characterised by passion and enthusiasm, delivering great care, close to home.
We work in partnership with other providers within both health and social care helping people to maintain independent lifestyles for as long as they can. Our community healthcare services include:
general and specialist integrated community nursing and therapy healthcare services
inpatient beds in four community hospitals, including urgent care services and GP out of hours services throughout the county
healthy lifestyle services, including sexual health
children's and young people's services, including; protecting vulnerable children and young people, health visiting, school nursing, children's therapy services and safeguarding services for both children and adults.
We are looking for outstanding, passionate individuals who can help drive our vision to be the first choice for healthcare closer to home. If you would like to be a part of making a difference to our community then we look forward to hearing from you.

Our dedicated teams supported us to achieve an overall 'Outstanding' rating in our most recent Care Quality Commission (CQC) inspection in September 2018.
LCHS is a Quality and Inclusion Partner with NHS Employers.
This video covers key developments and achievements that took place in 2021-22.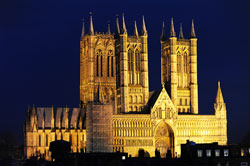 Think of Lincolnshire and our succulent sausages, iconic Jolly Fisherman, and legendary Red Arrows may immediately spring to mind.

But spare a second to consider our booming businesses, selection of great schools and two universities, and low cost of living, and you'll soon realise there is so much more to living in Lincolnshire than brilliant bangers.
If you're looking for a vibrant, thriving place to make your home, look no further than Lincoln. The grand outline of Lincoln Cathedral can be seen for miles looming over the city, which in recent years has undergone significant development.
Choose from modern city apartments or one of Lincoln's many character stone cottages, ome date back to the twelfth century.
Take a stroll up the cobbled Steep Hill, which was named 'Britain's Best Place' in 2011, and sample its selection of bars, restaurants and boutique shops or relax on the cosmopolitan waterfront of the Brayford.
Moving away from the hustle and bustle of the city, you will find a mix of busy market towns and quaint villages.
Whether you are seeking a cottage overlooking quiet countryside, interesting and unusual conversions, including barns, churches and village schools, or somewhere in the heart of a traditional market town, property is often on the market at a fraction of the price you might pay elsewhere.
The county boasts lower than average crime rates and its above average performing primary and secondary schools make it attractive for growing families.
For visitors, there are a host of attractions within a short drive. Learn about Lincolnshire's proud aviation history at the Lincolnshire Aviation Heritage Centre in East Kirkby, enjoy a traditional British seaside resort along our coastline or explore our rich heritage through historic settings such as Belton House, near Grantham, or Tattershall Castle.
More information about working in Lincolnshire health and care is available on the LCHS website.
Some of the benefits you'll receive working for us
Pay and conditions (Agenda for Change)
Agenda for Change (AfC) is the current National Health Service (NHS) grading and pay system for NHS staff, with the exception of doctors, dentists, apprentices and some senior managers. Your salary and Terms and Conditions of Service will be in accordance with AfC.

You will be paid monthly in arrears, at 1/12th of the annual rate by Bankers Automatic Credit System (BACS) on the 27th of every month. However, this may vary for December salary to take into account the Christmas Holidays, or if the 27th falls on a weekend or public holiday.

Please see the NHS website for NHS terms and conditions of service (Agenda for Change) or your LCHS contract for more information.
Pay and conditions for medical staff
Bespoke GP salary package of up to £120k per annual
Supporting Professional Activity – 1 x SPA session per week pro rata
Study leave including mandatory training + 4 additional days to suit staff member pro rata
Flexible working patterns
Medical leadership structure to provide support and mentoring
Free medical indemnity cover
Monthly pay plus generous enhancements for night, weekend and bank holiday working
NHS Pension scheme
Holiday pay of up to 33 days, plus bank holidays pro rata, dependent on service
Annual leave
LCHS offers a very generous annual leave entitlement, see the below entitlement details as per a full-time member of staff
On appointment with NHS Trust 27 days + 8 days = 202.5 hours + 60 hours bank holiday entitlement.
After 5 years reckonable service 29 days + 8 days = 217.5 hours + 60 hours bank holiday entitlement.
After 10 years reckonable service 33 days + 8 days = 247.5 hours + 60 hours bank holiday entitlement.
For more information, please see the Annual Leave Policy which is available on the LCHS website.
Pension scheme
You will automatically be enrolled onto the NHS Pension scheme once you have joined the Trust. It is a great asset to you and has many benefits to offer in retirement, including death in service cover.
The NHS Pension Scheme continues to be one of the most comprehensive schemes available in the UK.
Membership of the NHS Pension Scheme is automatic when you join us and as your employer, we pay a contribution equal to 20.6% of your salary towards the cost of your pension. You can log in to your ESR account for more information.
Please click here to visit the NHS Business Authority website for more information on the NHS Pension Scheme.
Each year, a Total Reward Statement is available for employees, which includes an Annual Benefit Statement of your pension. Please click here for information on the NHS Business Authority website of how to access this.
For further pension information, please visit the NHS Business Authority website.
For further Death in Service information, please view benefits payable on death on the Business Authority website.
Temporary staffing
Our staff bank plays a key role in supporting the trust to maintain high standards of patient safety and care. And allows staff to work additional shifts that fit's their lifestyle.
Choice and control over when you work
A pay rate that matches your substantive pay point
Work in a variety of areas
Gain additional experience and keep your skills up to date
Gradual return to work after a career break
The opportunity to work in an area where there are no permanent vacancies
Bank Workers are recruited in line with our Recruitment and Selection Policy. Any substantive member of staff may apply to join the bank provided they undertake the same role on the same pay band as their substantive position.
For more information please see the Temporary Staffing Policy on the LCHS website.
Expenses
Employees will be reimbursed for miles travelled in the performance of their duties which are in excess of the home to agreed work base return journey (in line with NHS Terms and Conditions of Employment)
Lease car scheme
The organisation will normally offer a vehicle to employees who are classified as a regular car user undertaking 3,500 official (business) miles or more per annum, taking into account the financial viability of the quote. However, the organisation may consider a request for a lease car for an employee doing marginally less than 3,500 official miles where it is found to be financially viable for the organisation to do so. In any event the total mileage including private mileage should be no less than 6,000 per annum.
For more information please see the both the expenses policy and lease vehicle scheme policy on the LCHS website.
Living the LCHS way award
The Trust's Living the LCHS Way awards scheme is a great way of recognising a colleague who has gone above and beyond to help you out. It's easy to say thank you with a nomination and the positive benefits of receiving recognition and notes of appreciation are well established.
Long service award
The Trust's Long Service Recognition events are held once a quarter and celebrate the achievements and service of staff who have given 20, 30 and in some cases 40 years' service to the NHS! Informal celebration over tea and a cake with the Trust Executive give a chance to reflect on how things have changed over the years – with a small gift issued to staff to mark the occasion.
NHS discounts
A wide range of local and national discounts are available to NHS staff across a range of products and services via:
Health Service Discounts
NHS Discount Offers
Blue Light Card
You can also access an exciting selection of staff health and wellbeing benefits via Vivup. Including:
Home Electronics

Cycle to Work, b

ike shop travel and

l

eisure

Lifestyle savings
Gym membership
Lease Car
Learning and development
The learning and development team provide tailored, high quality learning with a range of opportunities from workshops to full accredited programmes with the addition of bespoke online resources and guidance.
The learning and development team facilitate and commission learning interventions in line with recognised best practice, ensuring equality of access and individual learning needs.
We are a key stakeholder in the Lincolnshire Talent Academy and are providing apprenticeship opportunities across the Lincolnshire Healthcare System as such we want to motivate and support you to take every opportunity to grow, discover and share best practice so you can deliver safe and effective patient-centred care.
Apprentices can access a range of savings through purchasing a dedicated discount card - NUS Apprentice Extra, available on the apprentice extra website.
LCHS places significant value on the development of staff, our 'Growing Our Own' ethos encourages you to command your potential.
Organisational development
Leadership support and development
Our ethos is to support our leaders in modelling self compassion and promoting kind and compassionate leadership.
As well as providing resilient based leadership support, creating space and time to reflect, we also offer behavioural performance development leadership, encouraging experimentation and a focus on personal growth and future innovations.
The courses you can access include:
> Leadership Development Programme (Behaviours) - a performance development course with a strong focus on leading with compassion and covers four modules. Self compassion & leadership, leading and embedding compassionate cultures, compassionate team leadership and compassionate leadership across boundaries.
> Mary Seacole Local Programme- a six month course to develop knowledge and skills in leadership and management. Designed for people moving into their first formal leadership role. It empowers people to turn their successes into consistent team success and to champion compassionate patient care.
For further information or to contact the team please email lhnt.lchs-OD@nhs.net
Effective practice team
The Effective Practice Team work with people across the county, building and enabling staff to confidently and competently provide safe and effective patient services. The team manage all student placements and work closely with the learning and development team in areas such as clinical apprenticeships to support the 'grow our own' workforce aims. They are committed to well-being and offer resilience based clinical supervision across the organisation.
The Effective practice team consist of experienced nursing, allied health professionals and business support staff to provide programmes and project support for all LCHS staff to access, to enable safe and effective practice for the people of Lincolnshire.
Emotional wellbeing

Access to an Employee Assistance Programme – 24 hour telephone helpline, counselling, CBT
Emotional Wellbeing helpline with direct access to psychological therapies including CBT and Talking Therapy
Supported conversations with a Mental Health First Contact / Holistic Health Champion
Structured coaching for resilience sessions – Leadership and Non-leadership
Free wellbeing apps for sleep support or to reduce anxiety levels.
Social wellbeing
Book Club - every month via Teams, join others to share a love of reading.
Virtual Craft Group – held once a month via Teams, consists of a variety of crafts including sewing, baking, crochet.
Join professionally -led free singing sessions via zoom every day for the first week of each month
Physical wellbeing
Occupational Health
Physio for You service - free physiotherapy consultations
Virtual Yoga / Zumba classes / online workout challenges, workout apps.

Access to One You Lincolnshire Healthy Lifestyle service, programmes include Stop Smoking, Reduce alcohol, Eat Healthily, Increase Physical Activity Levels.
Simplyhealth - medical insurance cash plan for health care costs such as dental and optical as well as physiotherapy, osteotherapy and other complementary therapies.
Financial wellbeing

Salary deducted loans, savings options and on-line financial education hub.
Vivup benefits portal – access to a range of salary sacrifice schemes including Home Electronics, purchase items and spread the cost over 12 months. Only available to permanent staff.
Discounts and leisure benefits - a wide range of local and national discounts
Wagestream - a new service enabling you to track your earnings in real-time, access up to 50% of your bank earnings instantly, save from your wages automatically into a saving pot.
Staff networks and forums
Staff network groups and forums are available to all LCHS staff providing a safe space to share concerns, opinions and positive practices.
Black, Asian and Minority Ethnic (BAME) and Allies
MAPLE (Mental and Physical Lived Experience) and Allies Staff Network Carers Forum
Lesbian, Gay, Bisexual and Transgender+ (LGBT+) and Allies Staff Network Women's Forum / Men's Forum
Faith and Beliefs Forum
Lived experience during Covid-19 for staff with long term conditions, shielding and Carers Staff Network
Unions/staff side and guardians
LCHS is pro Unions and has excellent partnership working with union colleagues to ensure that LCHS is a fair and equitable place to work. Staff side are here to represent, support and negotiate for all the staff of LCHS. We:
W

ork in partnership with Management and HR to ensure that all procedure and policies are being followed.
Support you as an individual member or as a collective.

Are designated accredited Trade Union Representatives who have been voted on

the staff side committee by members.

As well as the support you can get from staff side there are many additional benefits to being a member of a trade union.
Freedom to speak up guardian

Here at LCHS we encourage our people to speak up about any concerns they may have. We are committed to an open and honest culture and will ensure that all concerns are looked into.
Wellbeing guardian
The newly established role of Health and Wellbeing Guardian is to assure the Board that LCHS has a well established approach to the health and wellbeing of its people. The health and wellbeing of employees is recognised as a key priority of the organisation. We have a very comprehensive programme in place which support the physical, emotional, social and financial wellbeing of staff.
Disability Confident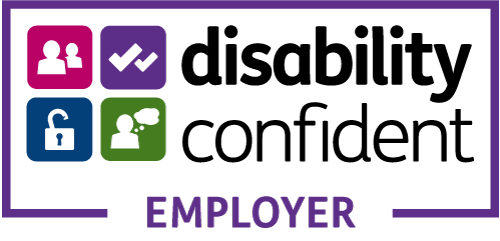 The Disability Confident scheme supports employers to make the most of the talents disabled people can bring to your workplace.
Through Disability Confident, thousands of employers are:
challenging attitudes towards disability
increasing understanding of disability
removing barriers to disabled people and those with long-term health conditions
ensuring that disabled people have the opportunities to fulfil their potential and realise their aspirations
For further information regarding the disability confident scheme click here.
---
Lincolnshire Community Health Services NHS Trust are members of the following schemes: employers for carers, inclusive employers and NHS rainbow badge.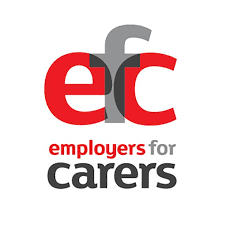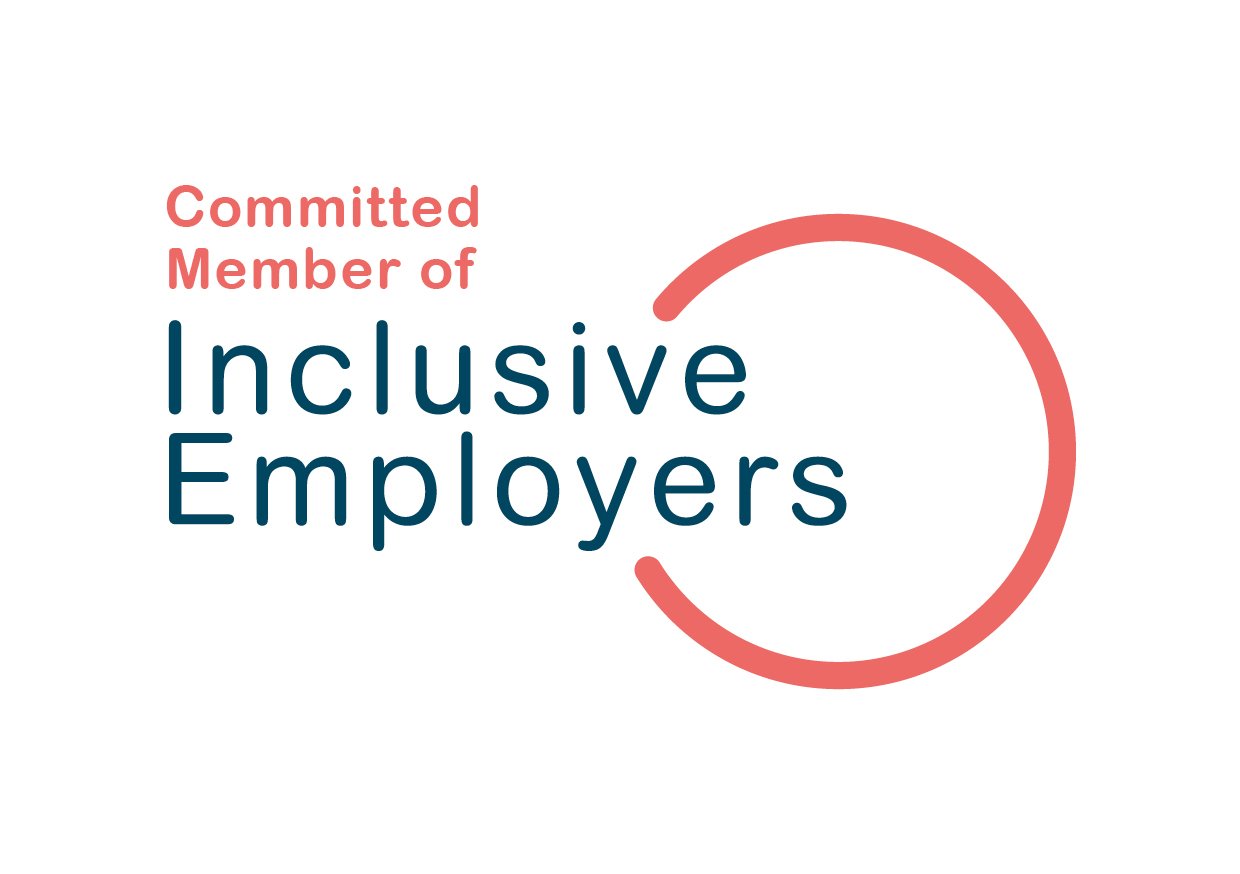 Working for the trust page list
Here at LCHS, we believe that our staff speaking up about concerns is vital. We want our staff to feel supported at work and ultimately ensure that as a trust we are providing excellent care to our patients and their families.

There is a requirement for relevant public sector organisations to publish information in relation to trade union facility time.

Help celebrate the efforts of our local NHS community trust by putting staff and volunteers forward for Celebrating Success Awards 2023. The winners will be revealed in November at the trust's annual staff awards ceremony, Celebrating Success 2023.
Back to Join Us
Date last modified 27/09/2023