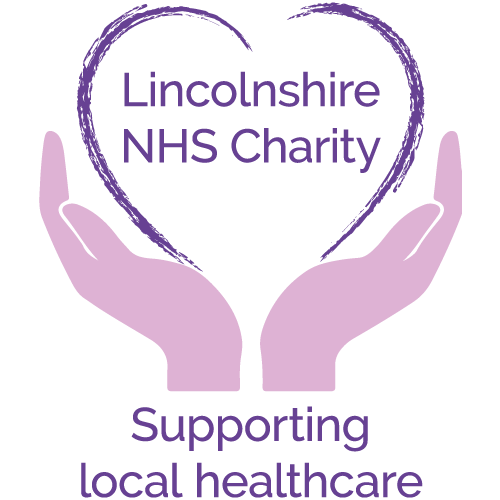 Lincolnshire NHS Charity
Lincolnshire NHS Charity is an independent and dedicated charity that plays a vital role in supporting both Lincolnshire Community Health Services NHS Trust and Lincolnshire Partnership Foundation NHS Trust to make a difference to service user care.
It supports innovative projects to enhance services and facilities that would not be funded by the NHS.
Last year alone, more than £80,000 was spent on improving patient care and supporting staff with additional training. Some of the purchases made were:
toys for the children's room at Skegness Urgent Care
treadmills for the Cardiac Rehabilitation Service
an ultrasound bladder scanner for County Hospital, Louth
Christmas decorations to brighten up wards for those in our care over the festive season.
The charity raises its money in many ways; staff and patients are often running various sponsored events, cake sales, balls and other events. Plus generous donations from patients and their families are very gratefully received.
Every penny is spent wisely and really does help local people. We are happy to keep in touch and let you know how your money has been spent.
The charity is governed by a highly qualified board of trustees and advisors. Its vision is to promote excellence in healthcare by raising and investing funds to improve the healing environment.
Lincolnshire NHS Charity is registered with the Charity Commission and its registration number is 1055217.
Click here to view the 2019/20 Lincolnshire NHS Charity annual report.
Get involved
Whilst we gratefully receive donations to our charity from patients, members of the public and other organisations, we also pro-actively fundraise.
Staff, patients and their families work very hard each year to raise money for our Lincolnshire NHS Charity.
We have had balls, a sponsored swim, a charity race night, bake-offs, raffles, sponsored walks, Santa runs, sky dives and so much more.
We ensure that the money raised is spent locally, within the wishes of the donor and with great care to maximise the benefits to our patients.
If you would like to help with fundraising for us then please contact our friendly and helpful staff at lhnt.Charitable.Funds@nhs.net or on 01522 308893
Alternatively you can write to us at:
Beech House Witham Park Waterside South Lincoln LN5 7JH
Please click on this link to download a fundraising pack to support your fundraising.
Visit our fundraising sites:
Virgin: Virgin general fund
Covid-19: Virgin Covid-19 fund
When donating, please make cheques payable to: Lincs Comm Health Servs NHS Trust Charitable Funds and let us know which service or fund your donation is intended for.
---
Under Gift Aid, HM Revenue & Customs (HMRC) will usually top up every £1 given to a charity with 25p. So Charitable Funds could receive an extra £250 for every £1,000 you donate with no extra expense to you or your sponsors.*
For donations to be eligible for Gift Aid, the donor needs to be a UK taxpayer and have paid an equal amount in income/capital gains tax. This means, for us to claim £2.50 on a £10 donation, the sponsor must have paid at least £2.50 in tax. Gift Aid cannot be claimed on company donations or collections from other people.
To allow us to claim this much-needed additional income, you or your sponsors must:
tick the Gift Aid box on your sponsorship form when they sponsor you or fill out a gift aid declaration form
write their full name and title
include their home address with full postcode
avoid ditto marks. If a number of sponsors live at the same address, they must each complete the address and postcode fields
donate individually. You cannot make joint donations, for example from Mr & Mrs Smith as the HMRC needs to determine who the taxpayer is
For more information about Gift Aid, please visit HMRC's website: http://www.hmrc.gov.uk/
*Please note that Gift Aid top-ups should not considered as part of your sponsorship target.
Back to Join Us
04/03/2021