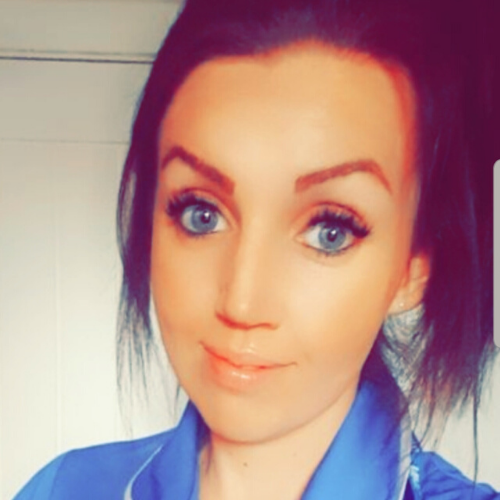 Rebecca Sansom
Sexual health practitioner (and trained midwife), based in Lincoln and Gainsborough at the Lincolnshire Integrated Sexual Health Service (LiSH)
On a typical day…
My day is split into three clinic lists; I often refer to these as trimesters as an internal pun. I can see up to 18 patients a day for sexual health screening, advice and support. My role includes safeguarding and signposting to additional services such as substance use, housing or smoking cessation, making every contact count. I treat each individual to meet their needs and escalating accordingly if something is out of my competency, ensuring everyone leaves with a plan, which could be waiting for results, further appointments or further testing.
Tell us how you have made a difference as a nurse or midwife
My transferable skills from the role of a midwife have been beneficial to working as a sexual health practitioner. Specialising in reproductive health, I advocate and empower patients to take charge of their sexual health and wellbeing.
I believe identifying change starts from education and I have delivered teaching sessions at a secondary school, raising awareness of sexual health and wellbeing; focusing on healthy relationships, signs of exploitation and online safety as well as the anatomy and physiology.
I feel I make a difference by being reassuring, non-judgemental and doing the best I can to meet patients' individual needs.
What inspired you to go into nursing/midwifery? What would you say to a young person interested in a career in nursing and midwifery?
My inspiration came from working in sexual health outreach for another NHS trust. My interest piqued and I wanted to know more about reproductive health and genitourinary medicine. The way the human body can grow and sustain another life fascinates me, leading me to wanting to progress and start my degree. I loved the diversity of my role in public health, education and reducing health inequalities. Sexual health and reproductive health are fundamental to both physical and psychological needs and I knew that I needed a career in this profession.
I would say to any young person considering a career in nursing or midwifery that dreams are merely a reality yet to be lived. Never let anyone or thing stop you from being true to yourself. If you have an interest in making a difference, you care about others and their wellbeing, are kind and can demonstrate empathy with a willingness to be the best you can be, then use those qualities for the greater good. Join a profession that is a life choice and not just a job.
Are there any good nursing/midwifery projects or innovations happening that you'd like to share?
LiSH launched a mobile unit that travels the county delivering on-the-spot sexual health screening, promotion and advice, making the service more accessible and increasing awareness of the services we offer. Sexual health should be an aspect of wellbeing that people consider as much as they do their general health and oral health. The unit is proving to be a great success and is being widely accessed.
Tell us your funniest work-related story
I had a real issue with opening glass ampoules of medication during my training and I nearly quit because of it. I could never open one without it smashing or cutting myself. Following another injury, I searched for tools to help and found my new best friend, an ampoule cracker. This device is used to open the ampoule without physically cracking the glass in your hands.
I got one and it caused quite a stir in practice, with multiple orders being placed and me being known for my 'cracking idea'. This strap line ended up printed on mugs and future student information leaflets with my face as the 'little cracker'. The joke has followed me into my profession and is still talked about now! The plus side is I never cut myself again on those pesky little bottles!
Back to the Year of the Nurse and Midwife