Johnson Community Hospital
Address:
Johnson Community Hospital
Spalding Road
Pinchbeck
PE11 3DT

NB If you are using a Satnav please use the postcode PE11 3PB
Telephone:
01775 652 000
| Service Details | Opening Times |
| --- | --- |
| Welland Ward | 24/7 |
Outpatient clinics, blood clinics and theatre appointments
Lincolnshire Community Health Services NHS Trust is continuing to facilitate blood clinics, outpatient clinics and theatre appointments in its community hospitals for NHS partners.
Systems are in place within the departments to maintain social distancing, with hand sanitiser provided and the request that face masks are worn to prevent the spread of COVID-19 and protect patients and staff from becoming seriously ill. We also ask individuals attend appointments on their own if possible.
Appointments for outpatients and theatres are arranged through consultants or care providers, therefore, if you have any queries about your appointment, please telephone your care provider directly.
Appointments for blood tests can be made through 10to8.com/book/lincolnshirechnhs/ Once you access the website, there are instructions on how to book your blood test.
If you can't get on the internet you can call 01775 652083 for Johnson Community Hospital, Spalding.
Thank you for your patience at this difficult time.
---
Community Hospital visiting
Please check this page for the latest information on visiting patients in one of our hospitals>>
Wards can be contacted on the following numbers:
Welland Ward, Johnson Community Hospital, Spalding – 01775 652003
You will be asked prior to receiving a visiting slot if you have any symptoms of coronavirus. We keep a record of your name and contact details to enable contact tracing if indicated.
You should bring as few personal belongings as possible with you e.g. bags, handbags, electronic devices, gifts and food for the patient.
On arrival to the ward you will be required to sign in with the ward reception. You will be asked if you have any symptoms of coronavirus, if you do have symptoms you will be asked to leave, self-isolate for 10 days and organise a test; other members of your household should also self-isolate for 10 days, as per national guidance.
Please remove your outer clothing e.g. jacket, coat on arrival.
You will always be asked to wear a surgical face mask when on the ward. These are available on entry along with alcohol sanitiser to sanitise your hands. If you are exempt and unable to wear a mask, please let us know when you make your appointment and we will try where possible to accommodate this in a private visiting area.
Alcohol sanitiser is also available in all areas of the ward.
When leaving the ward, you will be asked to change your mask and sanitise your hands.
If you are unable to visit the ward, we can arrange a virtual appointment, iPads are available on wards for this purpose.
---
Welland Ward
Welland ward provides 32 beds; 14 of these are single rooms as well as a four bedded palliative care suite called the Tulip Suite. The Tulip Suite treats patients with palliative care, end of life or respite needs.
The Tulip Suite offers open visiting hours for immediate family. Please discuss your visiting requirements with the nurse in charge.
Referrals to the inpatient beds are considered from all health care professionals.

NHS Big Tea
On Tuesday, 5 July a cake stall was held at the hospital to celebrate the 74th birthday of the NHS. The NHS Big Tea birthday events were celebrated at hospitals across the country. Volunteers baked various delicious cakes and savouries to be sold on the stall which also included two raffle draws. The event raised over £200 towards purchasing equipment to improve the comfort and care of patients. Thank you to Charlotte Lenton our Charity Fundraising Assistant and to everyone who baked for the stall.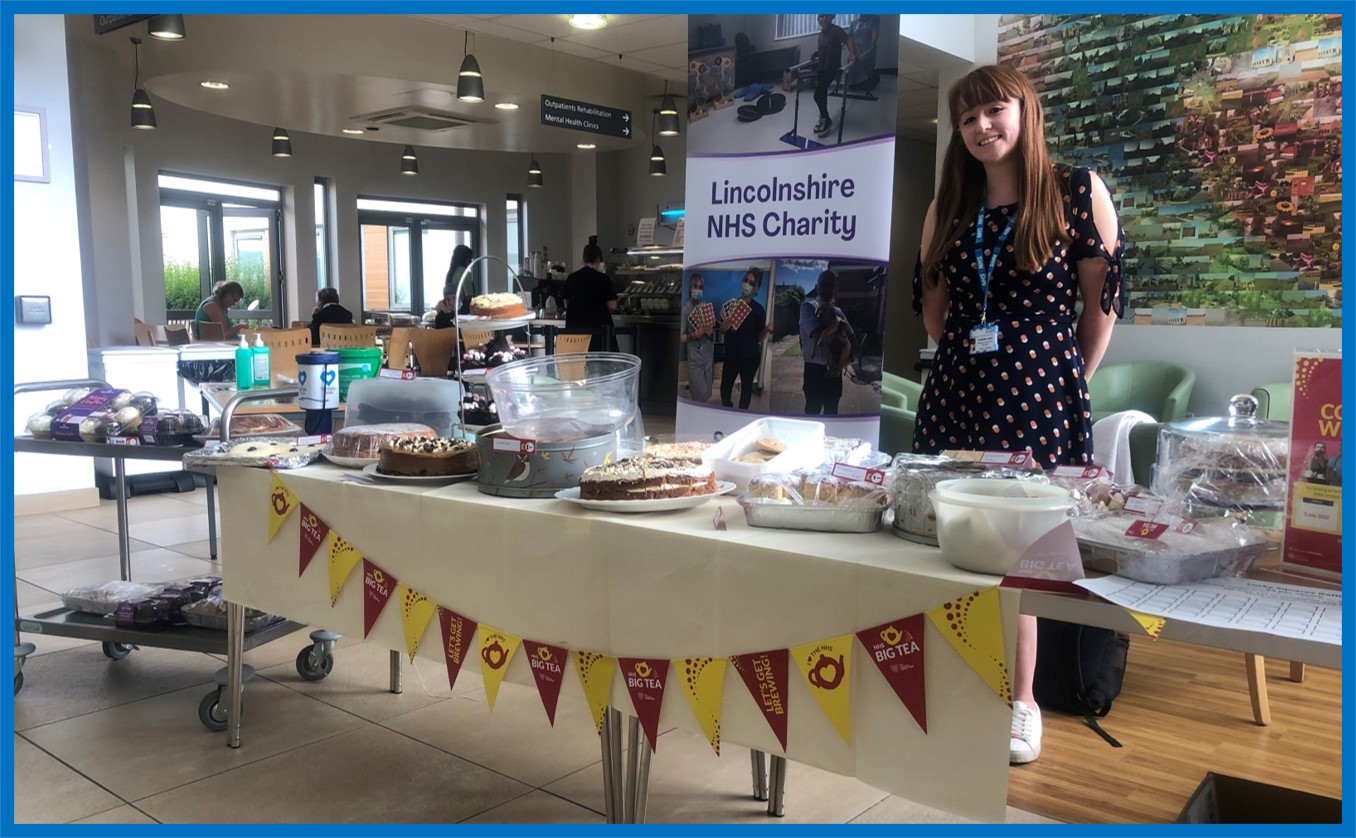 Outpatient attendance figures: June 2022
2213 clinic appointments
3593 blood tests performed
279 patients did not attend
Blood Clinic Information
Appointments:
Monday to Friday
7.30am to 1.15pm
Bloodline (bookings):
ONLINE: 10to8.com/book/lincolnshirechnhs/

PHONE: 01775 652083
'Did you know?'
The outpatients department currently offers the following clinics for referral from GPs: rheumatology, cardiology, diabetes, ENT (ear, nose and throat), cataract pre-op assessment, gastroenterology, gynaecology, ophthalmology, othopaedics, paediatrics, renal, general surgery, urology, antental, minor ops, community therapies, specialist nursing plus a number of private clinics.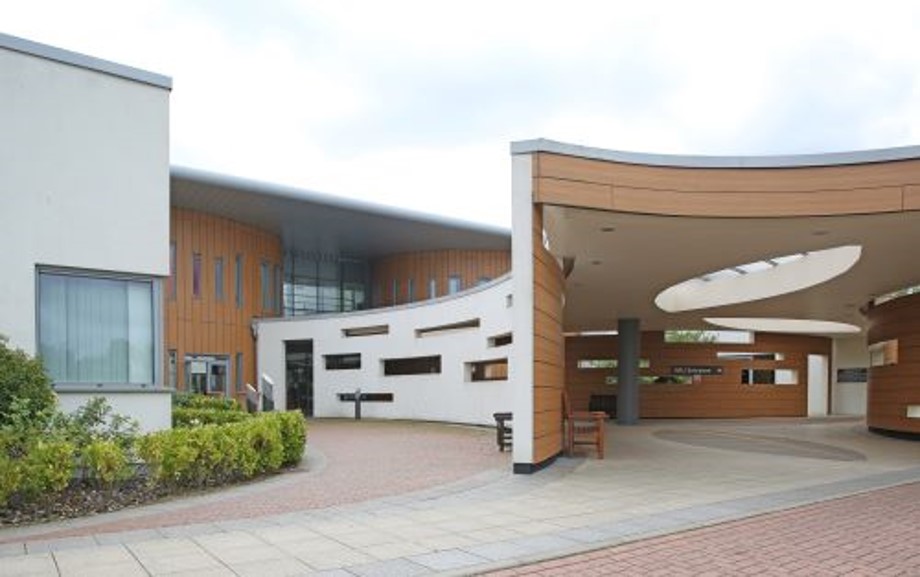 Time for tea… and cake!!
The outpatients department have welcomed the arrival of a brand new hostess trolley complete with crockery! The new trolley will provide refreshments for patients waiting for their cataract operations as well as benefitting patients from other clinics.
Bruce Mulraney, LCHS's Staff Nurse, said: "We're really proud of the service we provide to cataract patients and the previous trolley had transferred here from the old Johnson Hospital when we moved 12 years ago. We're extremely grateful for the generous donation from the LCHS Charities Fund. The shiny new trolley and crockery will enable us to continue to provide patients with refreshments and snacks after their operation for many years to come."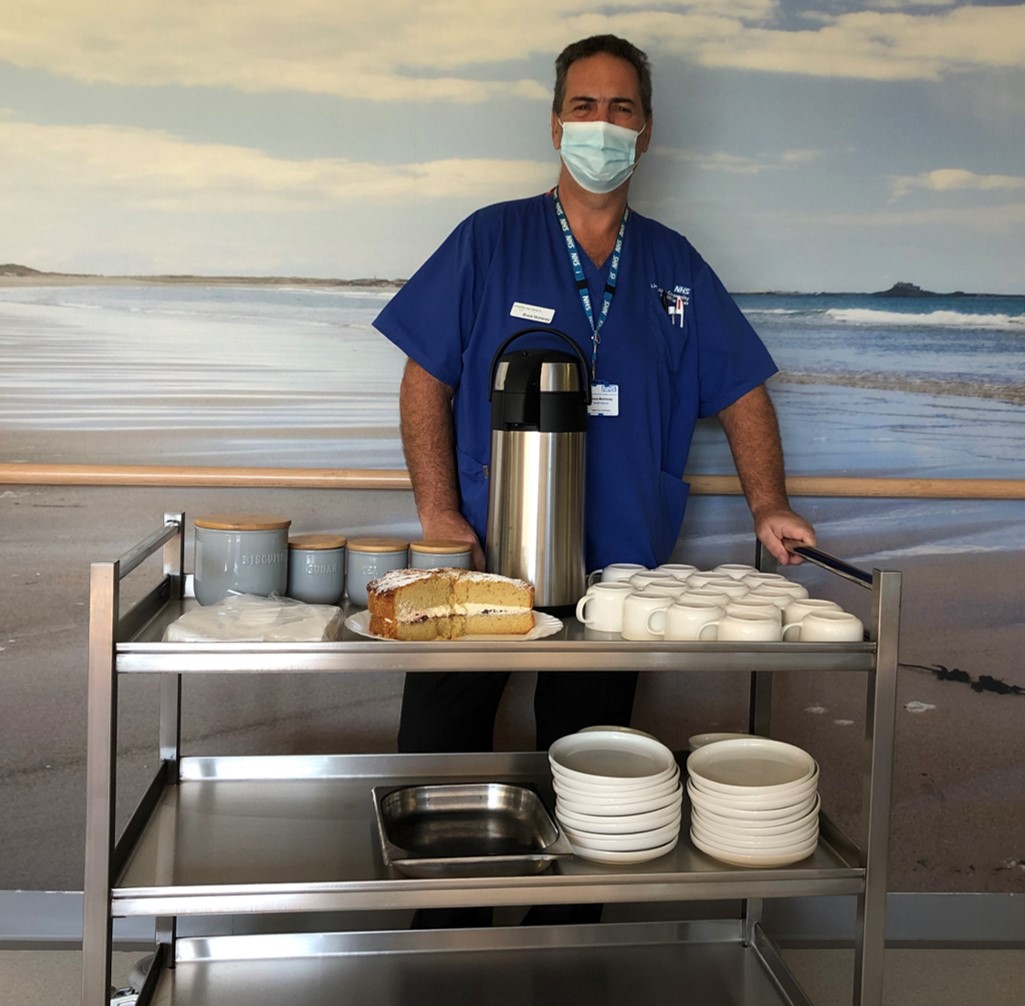 Focus on… intravitreal eye injections
Congratulations to Andrea Cruz-Soares who has taken over the intravitreal eye injections from Danielle Holton following Danielle's promotion to CTL in April.
Johnson Outpatients run a nurse-led eye injection clinic for patients from Pilgrim Hospital with age-related macular degeneration (AMD). AMD is the leading cause of blindness in people over 50 years of age.
There are two types of macular degeneration: dry and wet. In the 'wet' (or neovascular) form of AMD, abnormal blood vessels grow in the back of the eye. Sometimes these vessels leak blood or fluid that causes blurred or distorted vision. Without treatment, vision loss may be quick and severe.
Patients attending clinic will have their pupil dilated before the eye is numbed with local anaesthesia. The medication is then injected into the vitreous, or jelly-like substance in the back chamber of the eye in a quick and painless procedure. The whole procedure takes around 10 minutes and patients are able to go straight home afterwards.
Eye injections are given at regular intervals as prescribed by an eye doctor.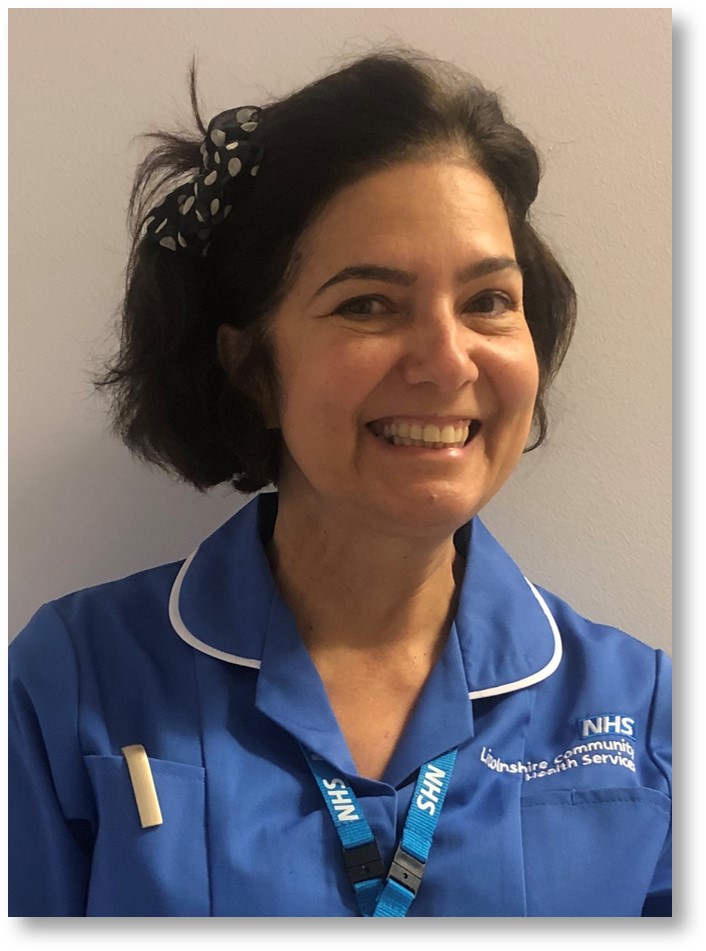 'Winter Wonderland' charity ball
The Johnson Community Hospital will be holding its 12th Annual Charity Ball on Saturday, 19 November 2022 where staff, patients and the public hope to raise funds for the Johnson Community Hospital Services.
The money raised over the last 12 years has been used to purchase specialist equipment to enhance the care and services available for the local patients of Spalding and the surrounding area.
The theme for 2022 is 'Winter Wonderland' and the committee are hoping it will be another great success and sell out as with previous years. Tickets are available by contacting the committee at johnsonhospitalcharity@gmail.com.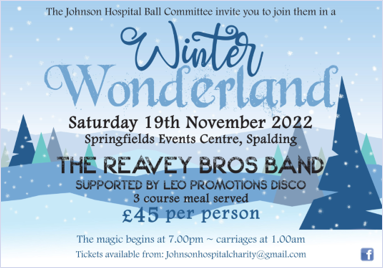 Main Reception: 01775 652000 | Outpatients 01775 652080 / 652081
Date last modified 28/07/2022