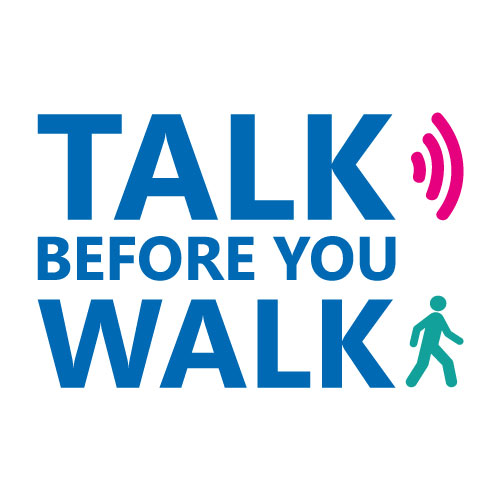 Talk Before You Walk by using NHS 111
Using our services
We want to make sure you can get the trusted help and advice you need in the simplest, safest and most convenient way.
We can offer you four different ways to get the medical services you require to keep you well.
1. Use NHS 111 - call, go online or use the NHS app
If you are ill or hurt and need help fast, but it is not a 999 emergency, remember to Talk before you Walk:
Call 111, open 24/7. Your call will be answered by a highly trained operator who will be able to assist you in the convenience and safety of your own home.
Visit 111.NHS.uk.
Use the NHS app.
The online services ask you a series of questions to help identify your symptoms and recommend safe and appropriate action to take. This could include:
booking an appointment at an Urgent Treatment Centre
arranging for a prescription to be available for collection from a pharmacy
arranging an online consultation with a GP
a telephone or video consultation with a clinical professional.
2. Make an appointment with your local GP practice
Most GP practices allow you to book online. See your own GP Practice website for more details. Alternatively, call your practice rather than attending in person.
3. Help us to help you
Take action to be prepared for a medical issue.
Plan ahead and stock up on:
Day-to-day medicines like paracetamol and ibuprofen.
Take plasters with you on days out to cover up scratches, cuts and bruises.
Make sure you have sun cream for hot weather
On a hot day, drink plenty of water to keep your body hydrated.
For more helpful advice and tips, visit One You.
4. For urgent care
We are always here to help you if you need urgent care.
Our Urgent Treatment Centres at Boston, Gainsborough, Lincoln, Louth and Skegness can help with a range of conditions including:

Sprains and strains
Suspected broken limbs
Bites and stings
Eye problems
Feverish illness in adults and children
Minor scalds and burns
Emergency contraception.
If you have a medical emergency, dial 999.

Accident and Emergency can help you if you suffer:
A loss of consciousness
Acute confused state and fits that are not stopping
Chest pain
Breathing difficulties
Severe bleeding that cannot be stopped
Severe burns or scalds
Severe allergic reactions
Stroke
Major trauma such as a road traffic accident